All About Cannabis Testing Methods
Analysts have developed different cannabis testing methods and techniques over the past decades. The decriminalization for using cannabis in many states has opened up the development of cannabis testing labs to ensure high-quality, safe-to-use cannabis products. Regulated selling of medical and recreational cannabis requires the protection of consumers' health against possible dangerous contaminants. These testing techniques are commonly based in the beverage and food industries.
Many organizations offer professional testing services to prove and ensure the products are safe for consumption. CATLAB, LLC in Maine is a cannabis testing facility with state-of-the-art equipment and testing methods compliant with the latest cannabis regulations and scientific best practices.
Common Cannabis Testing Methods
Analytical techniques for cannabis testing can help provide efficient and accurate cannabis test results. Safety is the main concern of many cannabis labs. So, they focus on identifying the presence of known contaminants while confirming the cannabis' effectiveness and potency. Below, you will find a list of the most common cannabis testing methods:
1. Microbial Testing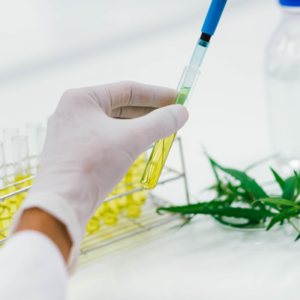 Many cannabis labs provide microbial analysis through traditional culture methods (TCM). Since medical cannabis plays a huge part in the global cannabis sector, it must be free from harmful microbes. This testing method is crucial to ensure it's safe for immunocompromised medical cannabis patients. In Maine, there are no requirements for testing Medical Cannabis. Thus the medical industry is generally laced with microbial contamination. Further traditional (TCM) methods, unless cultured for a full seven days, often yield false negatives in our industry. Generally, labs that utilize TCM incubate for three days and give false negative results.
The best labs utilize TEMPO for microbial analyses.
TEMPO® is a fully automated enumeration system that tests quality indicators in food products and environmental samples within your laboratory. Connected to your LIMS, TEMPO® provides objective results and ensures data traceability with minimal preparation time
TCM is a straightforward method. There are sample-ready systems accessible for many that help in different microbial tests. However, high-tech approaches like quantitative polymerase-chain-reaction (qPCR) analysis also exist.
2. Cannabis Potency Testing
Potency testing is one of the main tests required through each jurisdiction. These tests determine the number of main cannabinoid contents like CBD and THC. A more direct technique like liquid chromatography is preferred as it directly measures cannabinoid acids. Scientific research laboratories commonly use this method for higher-resolution answers.
LC-based analysis of naturally occurring cannabinoids has dominated the cannabinoids analysis during the last 10 years, and UPLC and UHPLC methods have been shown to be superior to conventional HPLC methods. CATLAB uses only UPLC and UHPLC.

3. Mycotoxin Testing
Dangerous contaminants like molds and fungi can add risks when harmful mycotoxins are released. Testing strips are an easy screening technique for mycotoxin through color changing process.
However, cannabis testing labs usually use immunoaffinity column chromatography. Larger testing operations use ultra-performance liquid chromatography-tandem mass spectrometry (UPLC/MS/) analysis for higher accuracy.
4. Heavy Metals Testing
Contamination from the heavy metals of cannabis is harmful for human consumption. That is why testing the amount of heavy metal contamination is very important. The test is usually done based on three spectrometry methods which are:
Inductively coupled plasma mass spectrometry (ICP-MS)

Inductively coupled plasma optical emission spectroscopy (ICP-OES)

Atomic absorption (AA)
ICP-MS is a choice for cannabis labs with a larger budget, while ICP-OES is cheaper than ICP-MS. Although the former techniques are more efficient, AA is simpler and low-cost, making it the most common method.
A lab that utilizes an obsolete prep method, such as a BLOCK DIGESTER can only effectively digest around 50% of the metals in the sample. In contrast, the more advanced MICROWAVE DIGESTION can digest 100% of the heavy metal's contamination. The concern is that if the state action level is 200ppm, the less effective method may pass a sample at 150ppm. Whereas the more efficient method of microwave digestion will capture all of the contamination and fail the sample at over 300ppm. Yet the state allows for both methods to be used.
5. Cannabis Pesticide Testing
Every cannabis testing lab uses different techniques for this method since the list of pesticides varies in states and countries. For example, Maine cannabis testing includes insecticides, acaricides, disinfectants, herbicides, fungicides, plant growth regulators, and other pesticides.
CATLAB, LLC is one of the few Cannabis Laboratories that has implemented the XEVO-TQ-XS System for PESTICIDE TESTING; Xevo TQ-XS Triple Quadrupole Mass Spectrometry
One system. Every analyte. All the time.
Demands on analytical laboratories are changing and every laboratory needs to ensure it can keep pace with these changes. The Xevo® TQ-XS offers:
StepWave XS™ ion guide that provides increased sensitivity for challenging compounds.
Enhanced detection system with six orders of linear dynamic range to ensure sensitivity is accessible.
Tool-free probe design reduces the time taken for any routine maintenance and provides improved reproducibility between users
Other Cannabis Testing Procedures and Methods
Some additional procedures that cannabis labs include in their overall process are listed below:
Sample preparation– Labs may use different products ranging from edibles, flowers, and extracts and prepare each using different methods
Residual solvents – GC or gas chromatography is typically used to test residual solvents.
Terpene Analysis – Gas chromatography/flame ionization detection (GC/FID) and HPLC are the common methods.
Strain Analysis – Testing labs usually use Polymerase chain reaction (PCR) for this analysis. 
Know the Cannabis Testing Methods in Your Local Area
Many factors and tests are needed to ensure the effectiveness of cannabis products. Different cannabis labs may have various techniques and methods for testing. So, It's important to be informed about your local state regulations and standards for cannabis testing.
If you need expert and professional cannabis testing in Maine, CATLAB, LLC has 100 years of combined experience with environmental testing and industry. Contact CATLAB, LLC, today to know more about their experience and processes.
For any questions about cannabis testing, CATLAB, LLC has an answer for you; give them a call at (207) 200-9950.